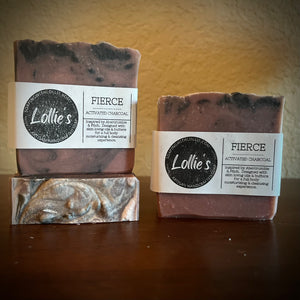 Fierce has returned! -- Inspired by Abercrombie & Fitch's Fierce cologne.
You'll find a mix of lemon, lime, french lavender, woods, amber & white musk.

Handmade with pure olive, coconut, palm, sweet almond & castor oils and super fattened with shea & cocoa butter. Skin loving organic oatmeal and rose clay added to keep skin moisturized and healthy and lightly dosed with extra fine pumice powder for a gentle exfoliation.
This soap is an all time favorite of both men and women!